Our front-end development team has high-performing expertise and knowledge of JavaScript, React.js, Vue.js, HTML, CSS (SCSS).
What makes us the leading front-end development company to work with?
We cover full stack dev if needed, but for front-end we can help with:
Modern Front-end Architecture & Design

Why do you need it? Clean, working page drives traffic and customers; the wrong type of development drives your business away. The modern look, logical setup, and architecture give a pleasant first impression and are more likely to direct visitors into interactions and convert them into customers.

HTML & CSS Responsive Web Design. Non-responsive to Responsive Conversion

Why do you need it? Mobile phones generate more than half of the traffic these days. 50% of b2b inquiries were made on mobile last year. Do not miss that traffic and users while making sure your just-made app looks as good and valuable on mobile as it is on desktop.

WordPress CMS Development

Why do you need it? WordPress CMS themes are often rigid for custom business needs. We have a team of front-end professionals to make the most common CMSs tailored for your customer needs.

Web and Mobile App User Interfaces (UI Design)

Why do you need it? According to studies, people form 75% of their judgment on a website's credibility purely on its aesthetics. Whether app or web, it is worth having a user-centric design.

User Experience (UX) Design and Development

Why do you need it? "Design is not just what it looks like and feels like. Design is how it works." –Steve Jobs

70% of online businesses that fail do so because of bad usability. No more samples are needed; smooth UX is the source of growth!

Optimization, maintenance, and full Support

Why do you need it? The great web takes time; the client's needs change in time as businesses are changing. We always praise the innovations and are here to support them on the web and applications.

We develop front-end projects with JavaScript, ReactJS, Vue.js, HTML, CSS (SCSS)

Why do you need it? Team of Senior Developers to help offer flawless customer experience and work as part of your team.
Experienced senior developers who know their work. And get yours done!
Our dev team (also from back-end development) is ready to be the extra source of your new software development project. Our team has many senior developers with more than ten years of experience building fintech, apps, real estate platforms, and many more.
Front-end Development Process Flows for your Best Results
Our developers and coders use Clean Code, development methodology, latest platforms like Vue JS and React to build user-centric interfaces to improve your sales growth and build an audience for the long run.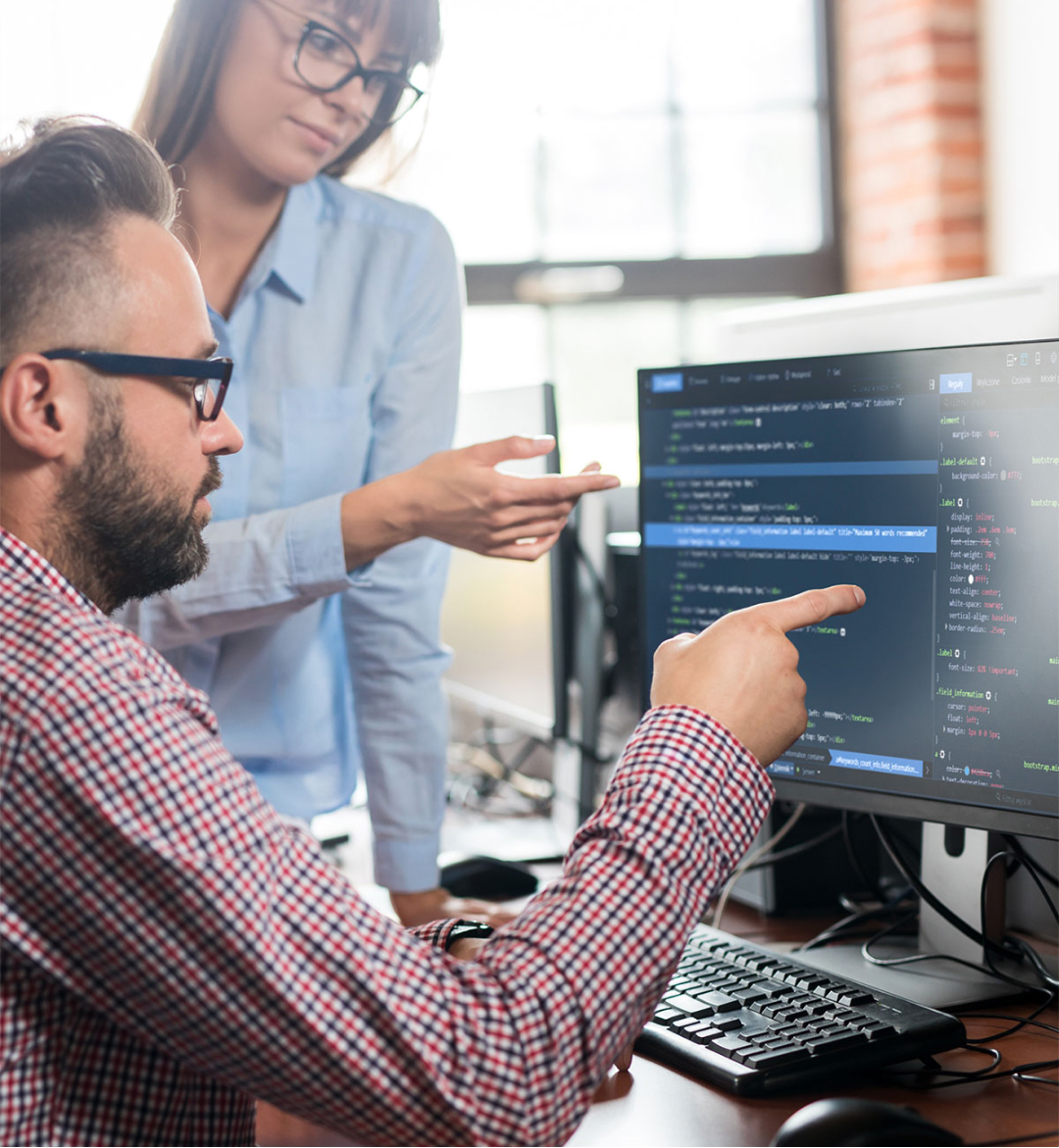 Our dev-processes are made simple and logical, following the main flow:
Meetup and understanding your business needs and analyzing the current situation

We will have structured meetings to understand the current situation. This is also where we get the "paperwork" done with all the contracts, NDA-s, etc.

Understanding your end-user needs

The more we work with your customer needs, the better-performing the product will be. Our UX team is ready to help from each connection point with the customer.

Prototyping & Coding

Time to get your service or product to the next level. We make prototypes and have the agile development cycle.

Testing

Our developers work with test-driven-development. We test to develop and develop with the help of testing.

Jointing front-end and back-end developments.

We have experience with a complete development cycle - pixel-perfect front-end for users to the flawless working server-side on the back-end.

Launch

Get your marketing & sales team ready for the launch! It's going to be huge!

Follow-up, Next Steps & Iterations

We are by your side to take the following steps for customer behavior changes, and new dev needs to improve your business.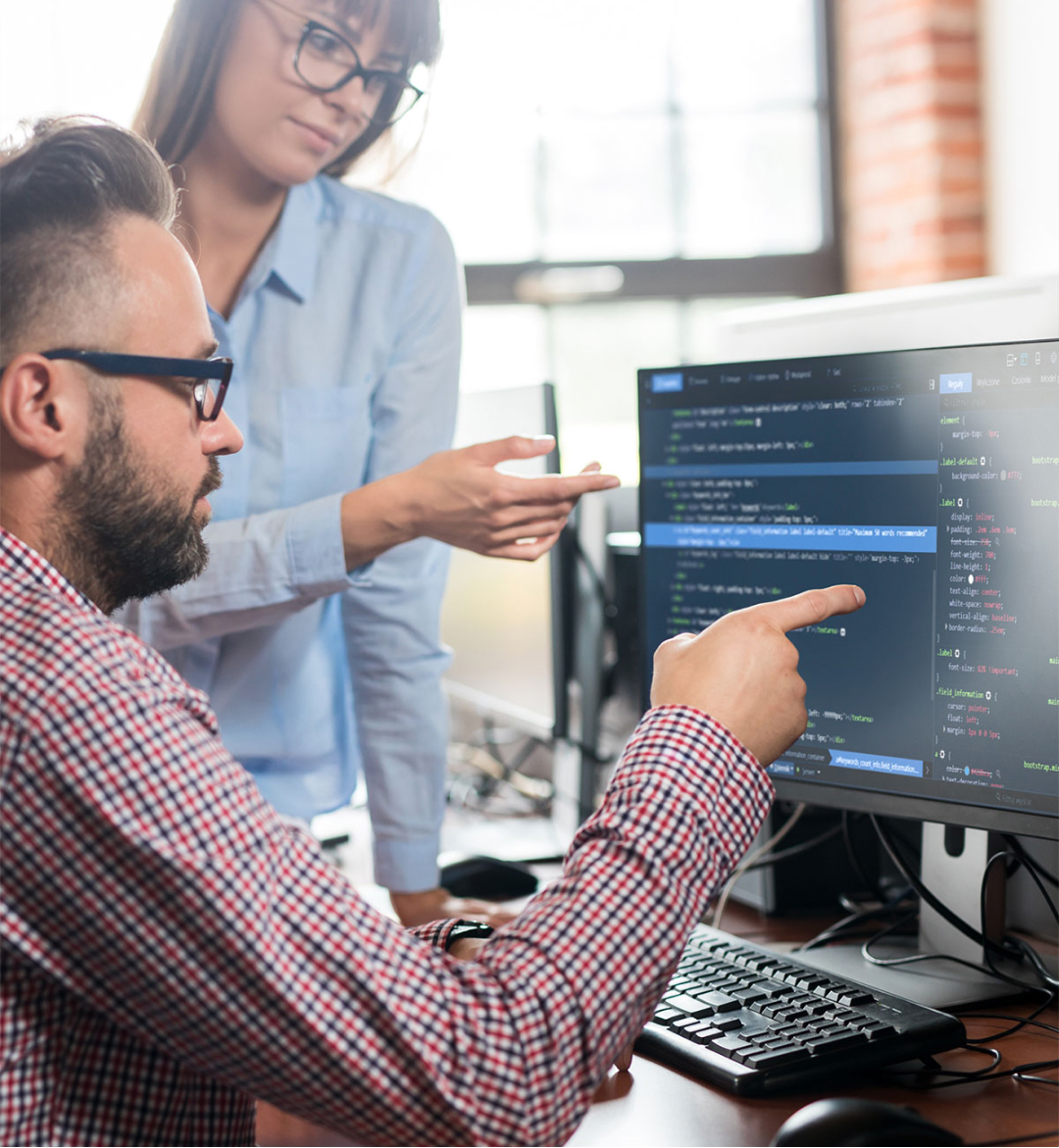 Get a full-service cycle from us
FAQ
What do front-end developers do?

Whenever you are visiting websites or apps, you see the work of front-end developers! A front-end developer builds the part of a software, website, or app that users see and interact with. They are responsible for winning the software's front-end client-side UI – user interface.

Front-end developers usually use the web languages such as HTML, CSS, and JavaScript.

What is front-end architecture?

Front-end architecture is a set of processes and defined tools that help create more determined, better-quality, and thinking through code with a more efficient workflow. 

There are similarities with a regular architect, the need to have the code-building done from the ground and the help to see the structure and possible problems and challenges ahead.

What is the difference between back-end and front-end development?

As both the front-end and back-end have an essential role in the entire development cycle, the front-end usually works with everything the user sees. Front-end is also referred to as "client-side" development for granting an excellent user experience. 

Meanwhile, the back-end helps build the system that supports the front-end; it is often also called "server-side" development for all the databases and interactions, such as purchasing products. 

For a winning software, the front-end and back-end need to work together.

What is Full-Stack development?

Full-Stack development refers to both: the front-end and back-end. However, since the processes and languages are different, it is recommended to use the specialties of front-end developers and back-end developers separately for the best result. They have additional knowledge, languages, and use cases to perform their best. However, service providers such as Codelive can also have both experts in the team to complete the entire development cycle.
Get a full-service cycle from us