Did you know that 88% of people are less likely to visit your homepage once they have a bad experience?
Building trust and excitement, a straightforward human-centric approach, and increasing conversions are only a few problems UX/UI design can help you solve.
This is how we can help you improve your conversion rates and customer journey.
Our UX/UI team makes your web page visually stunning (UI-design) with a smooth and seamless user experience (UX Design). Our front-end dev team helps with the entire customer experience on your web, mobile, and app (also creating apps)
Web UX/UI design services

Our years' long experience in user design helps us provide you with the most stunning design and enjoyable experience through the website. 

Our approach is innovative, following the latest trends.  

Mobile App UX/UI design services

We know mobile is essential, and you should know it too: more than 50% of the traffic uses smartphones. 

These numbers grow year by year. Therefore experience on mobile apps in iOS and Androids are essential. We follow your business and current trends for OS updates to make your client journey enjoyable. 

Cross-platform enjoyable customer experience design

iOS and Android? iMac and new Lenovo? 65″ smart-tv and 11″ tab? There are hundreds of different screens from where your visitors might come. It is important to offer all potential clients a trustworthy experience on any screen they use. 

Wireframing and Prototyping Customer Journey

The UX process starts with customer journey mapping – it is worth testing and researching to see how people act and use your product. There is no point in creating something that nobody wants to use. Vice versa – your end-user should be the top priority!

UI/UX Consulting

We help you to create the TOP performing product! With UX strategy and UI design, we help you to cover different stages of your product development phases to make the end-goal clear. Happy visitor = potential client!
Want to improve your UX/UI?
Our dev team (also from back-end development) is ready to be the extra source of your new software development project. Our team has many senior developers with more than ten years of experience building fintech, apps, real estate platforms, and many more.
Why does good user
experience matter?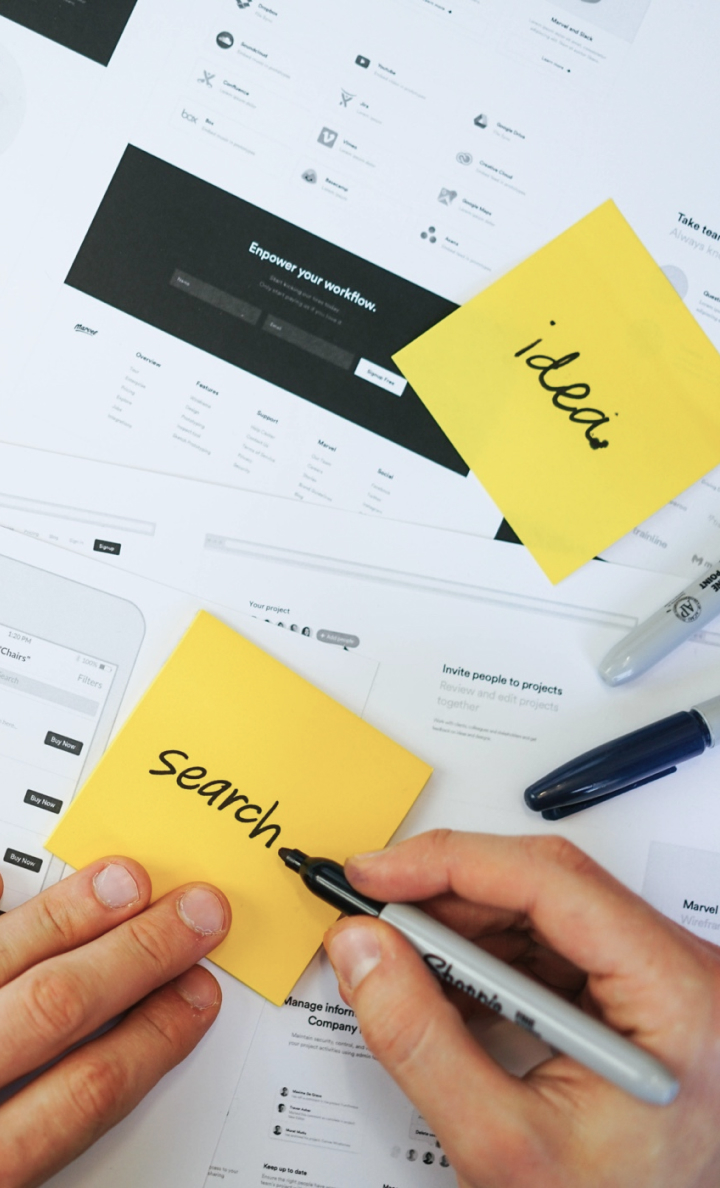 Well done UX/UI Design helps to:
Building trust and security

Good UX/UI design for your web or mobile is the connection point between you and your customer. You'll never get your 1st impression back!

Get more sales, signups, or price quotes from your website

A logical, seamless, and easy-to-use web or mobile app helps find info, contacts, and signups.

Time to get your service or product to the next level. We make prototypes and have the agile development cycle.

Get more happy and loyal clients with greater WOM (Word of Mouth)

Improved product UX/UI gives you more opportunities to serve your clients, decrease the number of support calls, and provide a seamless experience.

Reduce client service team workload

Decreasing time on client onboarding

Good UX and UI design help new users complete desired actions and onboarding services more seamlessly.

UI/UX design and development services help with user tests for more accurate prototyping and relocating your development resources accordingly.

Get better prototyping and easier dev-flow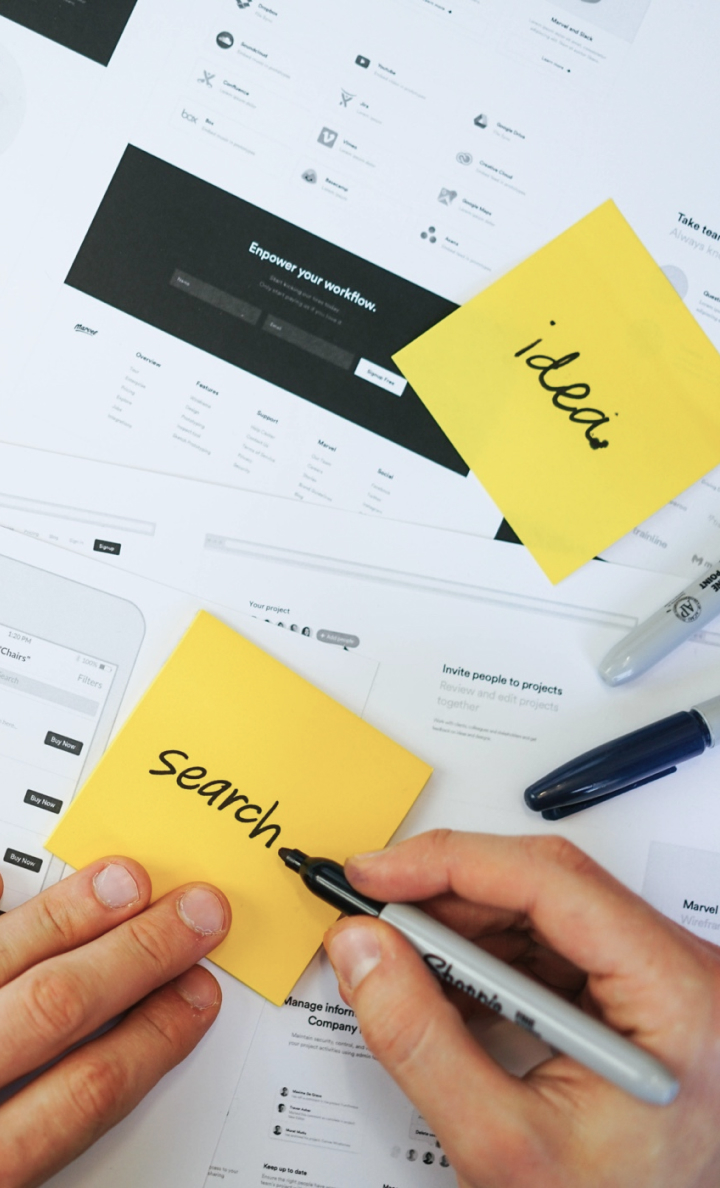 Your product can be complex but make it easy to use!
UX Service Process Made Simple and Logical
Analyzing and mapping your business needs.

We will have structured meetings to understand your today's challenges and map the goals for an ideal outcome. This is also where we get the "paperwork" done with all the contracts, NDA-s, etc.

Analyzing and mapping end-user needs.

We try to understand and talk with your end-user to be as close to the ideal. The more info we have about the ideal target user, the better the end result of the product usability.

Prototyping & Wireframing

We will test the findings on the prototype and wireframes and try them on the working audience. Wireframes and prototypes will be in agile development with your team. 

Confirming presented wireframes. 

UI & web design

Creating winning, eye-catching and timely designs on the prototype and wireframes. 
FAQ
What is UX/UI design?

UX/UI design helps to take care of your software, app, or website is easy and convenient to use for the end-user. Great end-user experience helps the product perform better and increase conversions. 

UX stands for user experience – all the feeling and understanding that the user has with the product or service. UI stands for user interface – all possible that the user may interact with, starting from screens and ending with sounds and lights. 

What is the difference between UI and UX design?

While UX is more about the experience, UI stands for the interface. They are strongly connected; however, the interface is everything you as the end-user have on the screen to see and interact with: the screen, the keyboards, the sounds, the lights. So the main focus of UI is more on the look, design, and function.

UX- like more about the experience, is the whole user feelings on your product or service, to help solve the problems. Is it easy to find the answers? Did I manage to do everything I was expecting? Was everything easy and convenient? 

"Looks nice" does not always stand for a great experience; therefore, the UX (experience) and UI (interface design) both need to work together.

Why is end-user experience important?

Users are doing your business. Making the end-user experience with your product or service smooth and seamless allows you to involve them in your business and transform them into clients. UX and UI make the complex product easy for the customer – the easier it is, the better the experience.
Services
Get a full-service cycle from us