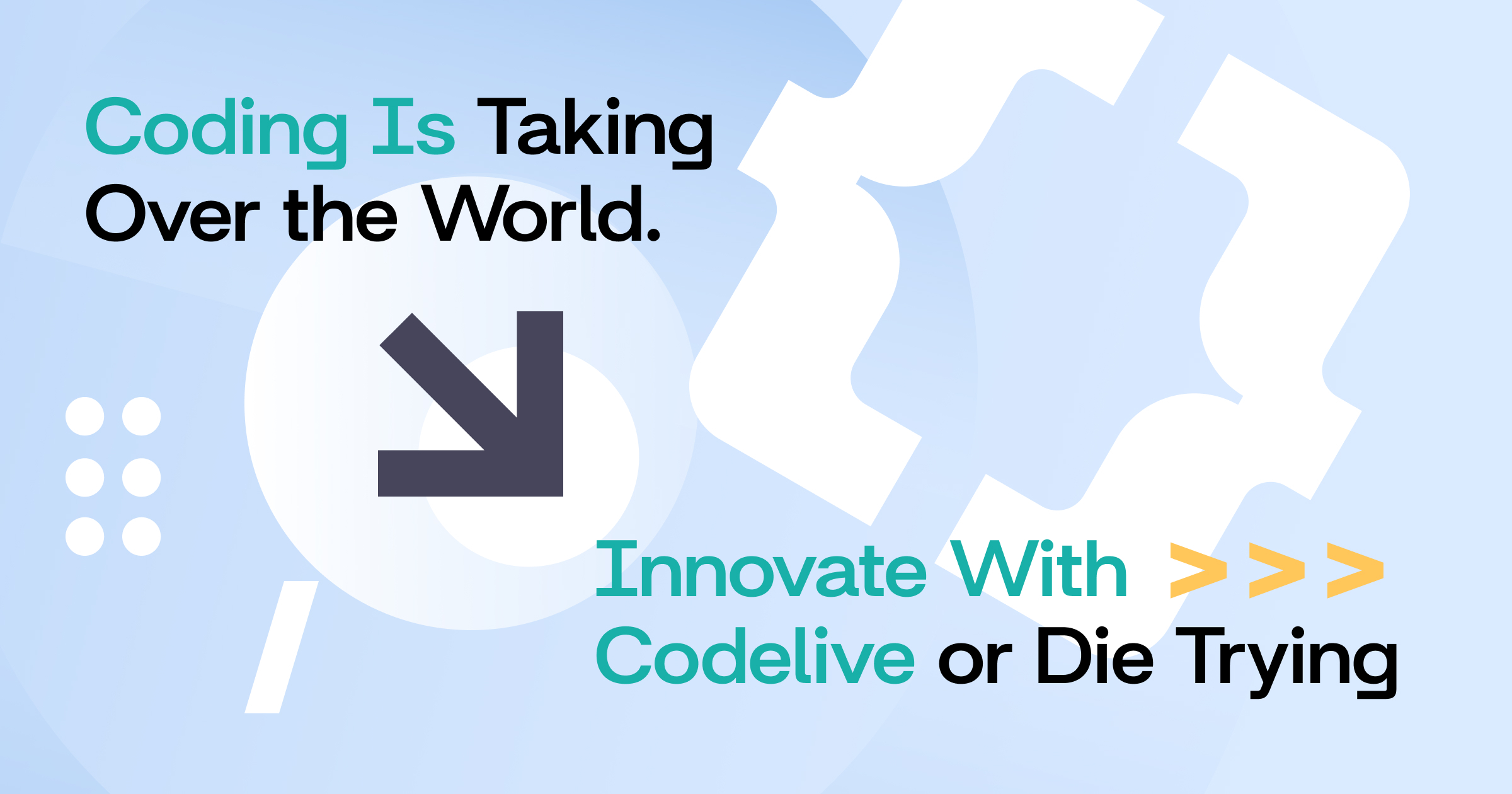 Have you ever wished that there was a single company you could turn to for all your IT solutions to succeed in this fast-moving world? Well, Codelive is the ideal candidate for you to make your business grow. 
We are one of the leading IT developing companies, located in Estonia, the Silicon Valley of Europe. Codelive provides a wide range of services to our clients and partners from around the world, that includes everything from application development, e-commerce marketing, website design, optimization, CTO services, and much more.
One of the most important factors for business growth continues to be innovation and understanding that your client is always with you. It's time to look at different ways to stay ahead in a competitive market by taking matters into your own hands. 
And what better business partner would you choose than a company like ours, as a one-stop solutions provider? We're here to help, whatever your needs are.
Our team consists of all-around talents with extensive experience in different fields including software engineering, data science, marketing, and business development. We help clients like Income Marketplace (Estonia), Clickcash (Brazil), and Frenn (Nigeria), to mention some, solve their business problems by providing them with cutting-edge technology solutions that help them fully leverage their business potential.
As a development company that has been in business since 2014, Codelive has a range of digital engineering solutions designed to increase the productivity of your company and reduce the costs associated with traditional outsourcing. While you can outsource your website, app, or e-commerce development to any team, there's no denying that it doesn't always have to be done locally, that is the beauty and advantage of today's world. 
It doesn't matter if you are a small or a large company or where you are in the world, Codelive is here to help you find the best solution for your project, keeping in mind your budget, time, and other project-related factors. With our innovative approach to outsourcing and project management, we make sure that all work gets completed on time – so you don't have to deal with sleepless nights worrying about which deadline is looming over you.
We have been one of the pioneers in the field of IT and Fintech since our beginning and we have built up our reputation over the years by being committed to providing high-quality services at affordable rates.
If you're a fintech start-up and want a kick start with your website, don't think twice. Go ahead and contact Codelive.
We hope that our blog post has been helpful to you. We've tried to be clear and concise, highlighting some of the exciting things happening at Codelive. Please feel free to contact us directly with any development you may require, or if you want to discuss how we can make your business move onto the next level of development. Thank you for reading, we look forward to working with you!
We're a multi-skilled team with experience in complex data analysis, best practices, and implementation. Our service offering consists of everything from software development and provisioning to training, support, and maintenance.
We would be delighted to have you experience the power of our creative development for yourself. Our clients recognize the benefit of a top-to-bottom development cycle, and we're ready to help you start a new chapter in your business's story. Get in touch with us today to talk about the impact we can have on your business venture.