Codelive is involved in grandiose software projects from all over the world. According to the CEO, Jüri Pruulmann, their developers have aided businesses from Europe to Southeast-Asia and Southern America, successfully change their operating activities in investment, transportation, mediation, real estate and pharmaceutical fields: "We help clients promote digital innovation by having developed a reliable engine, which ensures the stability and safety of software processes."
The 2015 established company is located on the Town hall square of Tartu.
Creating a friendly environment in the workplace is at the top of the list of priorities.
The company hosts the so-called Codecamp 2-4 times a year, which, in its essence, is a work hard, play hard type of an outing, combining work, sports and fun. They have travelled to Spain, enjoyed bobsledding in Latvia, discovered Poland, raced track in Audru in the county of Pärnu, rode snowmobiles in Otepää and even visited the surfers' paradise in Hiiumaa. The typical days of this special outing usually begin with working, leaving ample time to enjoy team building activities in the second part of the day. This in turn helps to create an even better sense of teamwork. Codecamp also includes a variety of different performers and trainings for their employees to induce the further development of various skillsets.
They also organize events in the office, in the form of shared movie experiences and sauna nights.
Furthermore, they participate in the Firmaspordi Start IT CUP races, where they have previously been given the title of the Champions of the series in Estonia. This versatile race series has given them the opportunity to test their talents in go-karting, bowling, darts and beach volleyball. Having collected a number of trophies and rewards from the different stages of this competition proves the team to be very active indeed. The company also covers some of the expenses of joint trainings. Jüri is proud of his active team and truly believes that people who have hobbies are more radiant and passionate which is also reflected on the outside.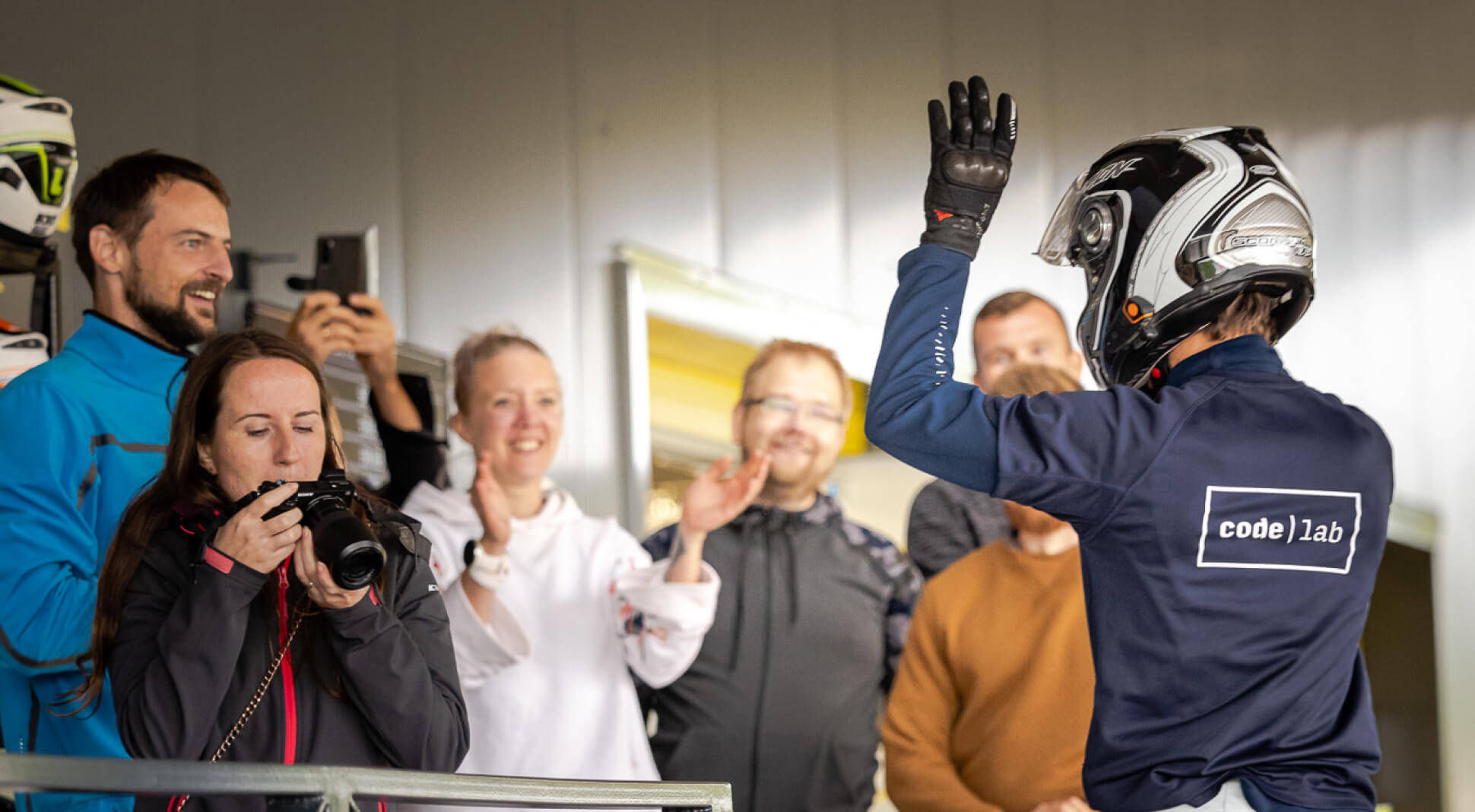 Jüri works with a coach, who supports him in his own self-development and so, as the leader, he is also constantly looking for favourable conditions for the development of the whole team. This is supported by attending workshops, trainings and conferences together. There are currently 16 developers, 2 testers, 2 project managers, a systems administrator and a designer on the team. Quite a few members of the team have listed developmental opportunities and participating in different events as one of the biggest values of working in this company, demonstrating that the leader really does care for his team.
For the team to be on the same page, each new member participates in a training program.
The work environment in the office is catered towards boosting the wellbeing of the people. 
Fresh fruit is available at all times, workstations are ergonomic. There is even a sauna and a ping-pong table for those who wish to take a quick break from sitting. Jüri believes that there should be a balance between working, resting and being active: "Resting is an important part of the job. Engaging in sports supports attaining better results." The work hours are flexible and there is no one to point the finger at the clock.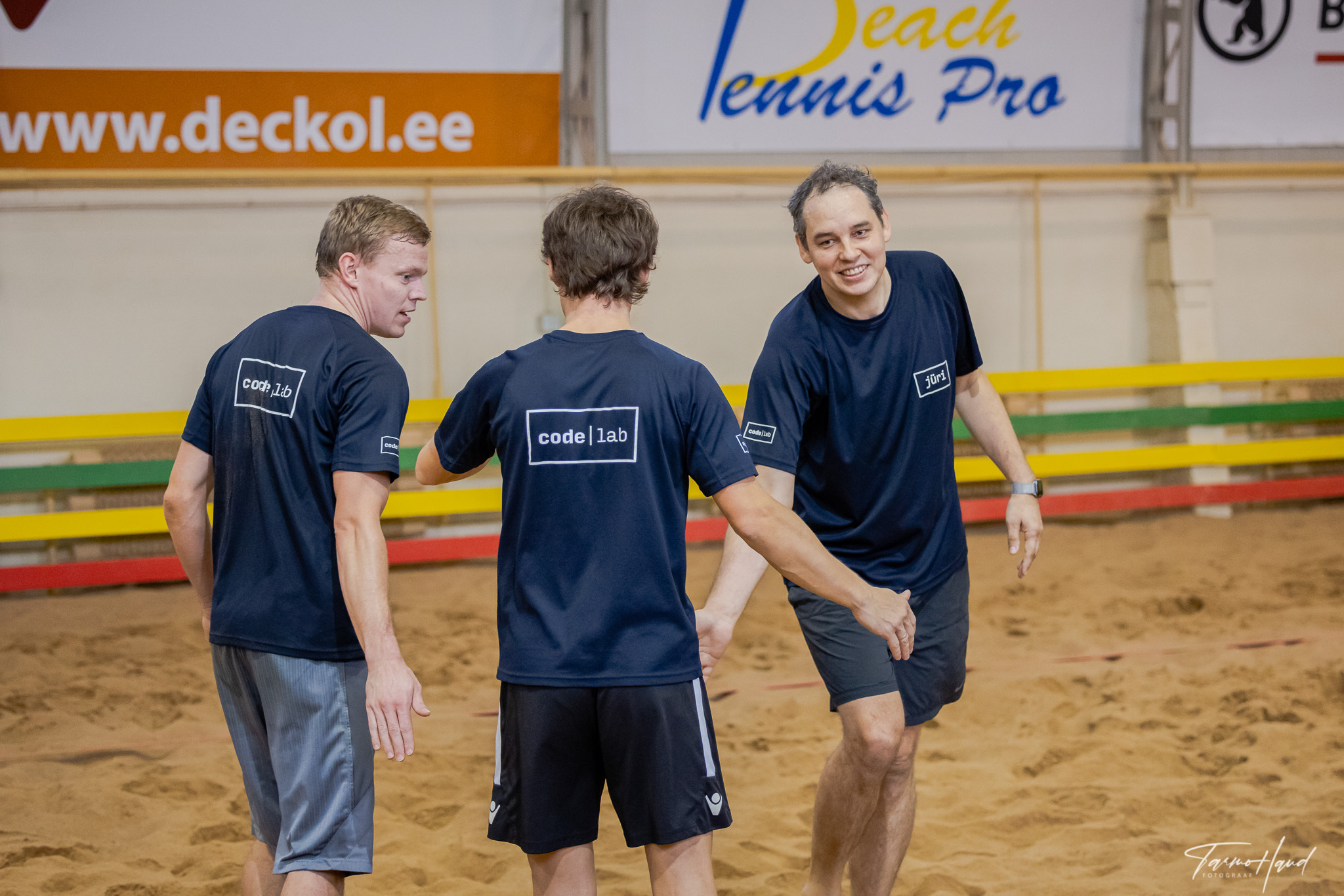 Jüri strongly believes that mistakes are an inevitable part of life and that you can only learn from them: "No one is dismissed for their mistakes. We use it as a learning possibility. A mistake has to be analysed as a lesson, so in the end, it will be a beneficial experience for everyone."
In addition to the friendly and supportive collective, working in the Codelive team will also give you a global experience in communication. There are clients from not only Estonia, but from Indonesia, Poland, Nigeria, Brazil and Finland. The clientele is different and so are the levels of work. Some clients have analysed their work in detail and all that is left, is to formalize the coding; others prefer that we do the analysing and come up with possible solutions and methods to use. There are vast amounts of self-realization possibilities in software analysis, testing, architecture, data analysis and many more fields.
Jüri sees Codelive as one big family, who not only do programming, but value time spent together: "We have team spirit. We talk about everything and anything inside and outside of the workplace. It is important to me, that my people want to spend time together."
Would you like to work for us? Drop a message